Let customers speak for us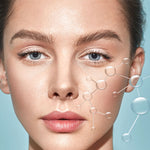 Repair skin damage
DNA Repair Technology
DNA repair enzymes are important for skincare because they help to protect the skin from damage and promote healthy cell growth. When the skin is damaged, it can become dry, wrinkled, and discolored. DNA repair enzymes can help to repair this damage and restore the skin to its natural health and radiance.
TECHNOLOGY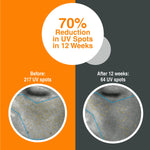 Science Backed
Clinical Results
Photozyme holds off collagen degradation in the lower layers of the skin, therefore, helping to reduce the appearance of fine lines and wrinkles and has a non-comedogenic, paraben-free formulation. Photozyme fits perfectly with all skincare regimens and attacks both past and present damage!
RESULTS
From the blog
Are you seeking ways to maintain a radiant and youthful appearance while combating the signs of aging? Look no further! In this article, we will explore a...